Speed, Scale, Security...Sorted.
Fastest CDN for Digital Commerce
Modern Age AI/ML-Driven fully managed CDN, custom built for eCommerce websites and apps.
Get started for free
Leading brands working with us to enhance their user's experience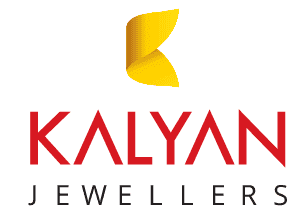 See what our customers have to say about Nitrogen
Aza Fashions CTO, Santosh Deodhar shares how N7 helped them to improve the website performance by 40% and boost online conversions
Why do you need Nitrogen?
39%
Stop Engaging if images & videos do not load on wireless internet
$300
Every Minute a site is down because of security or performance
7%
Drop in conversions if there is 1 sec delay in Page Load
40%
Abandon a website that takes more than 3 Secs to load
Redefine Your Shopper's Digital Experience
Enhance the customer experience, increase user engagement and boost conversions
Improve Web Performance
Industry first domain focussed platform to accelerate the performance and provide an immersive user experience through vertical specific innovative techniques
3rd Party Java Script Accelerator
Analyse, control and sequence the 3rd parties resulting in a much faster site, consistent shopping experience and increased online conversions.
Instant Commerce Pages
Increase page load speed with instantaneous rendering of Catalog & Product detail Pages, to help customer find the desired product and thus increase conversions
Benefits
Speed. Scale. Security...Sorted.
Improve eCommerce Website Speed
Instantaneous rendering of content
Seamless performance & experience
Across devices, location & platform
Scale Your Business and Manage Traffic
Peak traffic management & monetization
Increase conversion rates by 10%
Save on Infrastructure Cost by ~10%
Make Your Website More Secured
Deployed in a few minutes
Prevent customer data breach
Protecting customer identities
Get real-time insights
Gain deep insight into your platform
Real-time end user and traffic analytics
Helps in monetizing long error tail & prioritize effort to increase ROI.
Ready to give your customers the best online shopping experience?
Insights
Looking for resources, tools, tips and industry news? Stay ahead of the curve with quick access to thought leadership and expert insights.